Talent Management
DigistarPH prides itself with its diverse roster of talents, an exclusive pool of movers and shakers in their respective industries. The home of today's digital superstars, DigistarPH Prime houses authority influencers from various industries including fashion, beauty, home and design, food, and television. These stars shine bright like no other and can help amplify your campaign. The spotlight is finally on, shining bright on the new DigistarPH Prime:
Vern Enciso
Vern Enciso is considered as one of the top and enduring influencers in the country. Apart from co-starring in the talk show Firsts with V&V, this digital innovator has also become a prolific entrepreneur, launching several successful businesses. Together with her sister, Verniece, she has appeared on the cover of MEGAStyle magazine and was featured in the groundbreaking #MakingMEGA documentary series.
Combined Reach: 1.2M
Verniece Enciso
A true trendsetter, Verniece Enciso started out as a content creator with her sister Vern, before skyrocketing into a brand herself, specializing in luxury, fashion and beauty. She has starred in several top fashion magazines in the country and starred in the popular #MakingMEGA documentary. She continues her success with a variety of businesses that further cement her place in the industry.
Combined Reach: 1.2M
Tessa Prieto-Valdes
It's never a party until Tessa Prieto-Valdes arrives. Known for her flamboyant fashion sense and even more exuberant personality, the society star is a certified queen-of-all-trades, which range from co-founding the Red Charity Gala to interior designing, philanthropy, environmental advocacies, and most recently, hosting her own show Business as Usual.
Combined Reach: 168K
Bret Jackson
An alum of the national obsession Pinoy Big Brother, Bret Jackson enjoyed success as a teenager, starring in several movies and television series. In recent years, he has embraced his passion for music and discovering and nurturing local talents, co-founding 7640 Inc., a music and video production company that focuses on Philippine creatives.
Combined Reach: 440K
Milka Romero
Milka Romero has established herself as a businesswoman in her own right, with a string of successful F&B brands under her fashionable belt that include Sushi Nori, Nara Thai Cuisine and Roku Sushi + Ramen. A style star, she has appeared on the cover of MEGA Magazine and is considered as one of the leading lights in the new generation of entrepreneurs.
Combined Reach: 23K
Marvin Agustin
As a teen heartthrob in the 1990s, Marvin Agustin made hearts swoon with his easy charm and good looks. And while he's still winning hearts, he's also winning in the F&B scene, with several successful franchises, including SumoSam, John & Yoko, and Marciano's. Despite presiding over a veritable food empire, Agustin still finds time to create educational and entertaining online content for his legion of fans and followers.
Combined Reach: 5.1M
Chris Nick
Chris Nick is of the brightest fashion stars of his generation, one that shows no sign of waning. He was named "Fashion Designer to Watch" during the 2021 MEGA Fashion Awards thanks to his glamorous, romantic designs that have found fans among A-list celebrities and society's crème de la crème.
Combined Reach: 106K
Cheryl Tiu
Currently one of the world's best 50 TasteHunters, Cheryl Tiu dines in exquisite restaurants around the world. In 2016, she founded Cross Cultures, an event platform that promotes the exchange of cultures through food. Cheryl has also worked as a magazine publisher, editor, and TV presenter at Fox International.
Combined Reach: 39K
Leeroy New
Leeroy New is a Manila-based multidisciplinary artist whose practice overlaps with a wide variety of creative industries, including fashion, filmmaking, and theater. The prolific artist has been featured extensively in the Philippines and in art centers around the world.
Combined Reach: 37K
Peewee Isidro
As the Editor-in-Chief of MEGA Magazine, Peewee Reyes-Isidro is an established authority in fashion. With almost two decades of experience in the industry, Peewee has proven to be one of the most enduring arbiters of style in the country and has helped launch and certified the careers of many fashion stars. With her at the helm, the MEGA brand has expanded to launch MEGA Man, MEGAStyle, and MEGA Entertainment.
Combined Reach: 11K
Vito Selma
His Casa Selma is considered as one of the most prestigious furniture design and production companies in the Philippines and an established luxury brand in the global market. A designer of note since his debut in 2006, Vito Selma continues to innovate and push the boundaries of the local and international design scenes, and as such has seen his works featured in multiple international publications, including Elle Decor, Harper's Bazaar, and Vogue Living Australia.
Combined Reach: 147K
Mike Carandang
Mike Carandang is an Emmy award-winning television producer, director, and brand ambassador. He is known for his versatile and distinctive body of work that has reached both local and international industries. Mike is credited as one of the arbiters of the viral campaign for iconic Filipino brand Jollibee. He has also helmed several high profile shows, including #MakingMEGA and It Takes Gutz to be a Gutierrez. Mike is also the man behind the YouTube channel, Moss Manila and a top rated TV documentary, Chinese by Blood, Filipino by Heart #1CH1NOY.
Combined Reach: 65K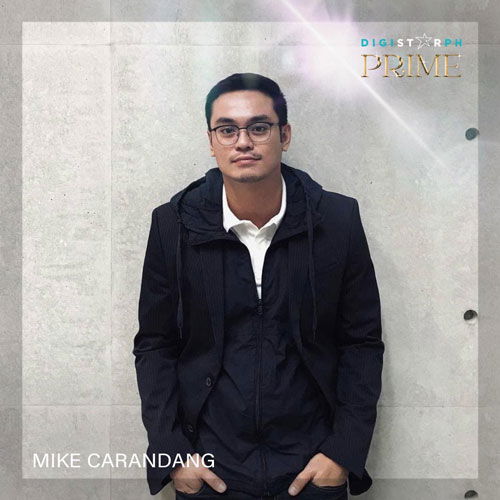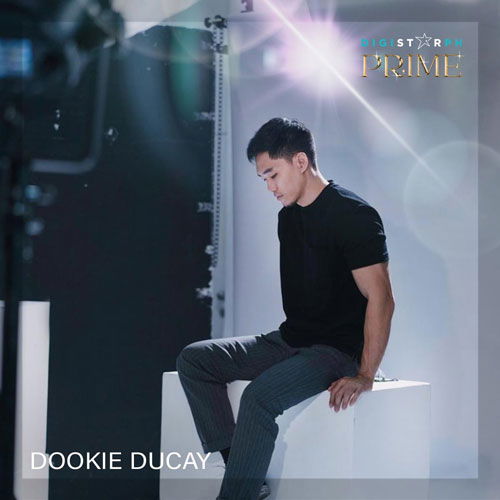 Dookie Ducay
His name has become synonymous for glamorous, glossy fashion photography. As one of the Philippines' top photographers, Dookie Ducay is on the speed-dial of editors, celebrities, and brands. He's also become a proven brand ambassador thanks to his work ethic and integrity.
Combined Reach: 131.5K