The Business Manual: Your Success Starts Here
Business has a connotation of being too technical—unapproachable and even intimidating—most especially to someone who isn't well-versed in the topic.

This is where The Business Manual comes in. Designed to cater to aspiring entrepreneurs, business owners, as well as young professionals who seek to learn the ropes in their respective fields, this digital website aims to make business more understandable.
Business Made Easy
As the newest publication to join One Mega Group's esteemed roster, The Business Manual is a coming together of all things business—from success stories to thought pieces and testimonials, business discoveries, career advice, entrepreneurial endeavors, how-tos, news, and more.

The Business Manual seeks to redefine the business scene with the 3 i's:
Inform: provide up-to-date, relevant, and exclusive business, lifestyle, and industry news in a way that is understandable to the audience.
Involve: encourage learning by asking the experts themselves. The Business Manual will feature content from a wide variety of business experts, thought leaders, and influential figures.
Inspire: feature up-and-coming businesses and business owners through comprehensive, thought-out, and well-written content that speaks to an aspirational audience.
The First Online Subscription-based Business Platform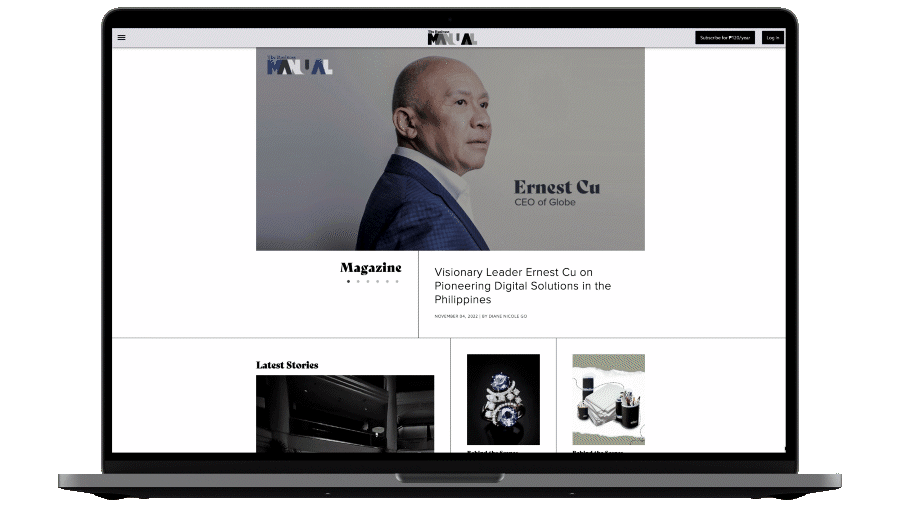 As the first online subscription-based business platform in the country, The Business Manual will provide not only a platform for business minds to come together but also everything there is to know about business.
After paying the annual subscription fee of PHP120, readers will be able to access exclusive stories, how-tos, and more. These include:
People
Magazine: true to its nature of being a digital publication, The Business Manual runs a monthly cover feature that highlights the business journey of a big business tycoon or industry leader through an exclusive interview. From quotable quotes to business tips, stories, and more, all eyes and ears are on The Business Manual's chosen personality.
Behind the Scenes: monthly features on up-and-coming startup businesses and business owners, as well as notable and established businesses. This section aims to chronicle the journey of both owner and business in order to inspire entrepreneurs, students, professionals, and aspiring business owners.
Up Close and Personal: a video feature, which will house webinars, interviews, and content—exclusively for subscribers. But beyond business and work, this section also aims to also show a more personal and relatable side of these successful business personalities.
Business 101
Infographics: a collection of data, tables, and pertinent information reimagined into graphics—made to be straightforward and easy to understand.
Best Practices: just like a manual, this section helps readers navigate the world of business. It covers the basics of different industries, business terms, policies, legal, how-tos, and more.
Ask TBM: an interactive way for readers to ask business-related questions, which our chosen experts in the relevant field or industry will answer.
Marketing
Traditional and Non-traditional: a section dedicated to traditional and non-traditional media campaigns and commercials—which include their highlights, executions, and awards won.
Digital and Social Media: includes features about relevant and viral online PR campaigns, as well as highlights, executions, and awards won.
Community
Directory: a list of curated companies per industry, their respective contact details, and contact person.
Community: links that lead readers to email marketing subscriptions and Facebook communities, which have smaller channels that cater to specific interests.
On the other hand, free content will still be readily available in the Bulletin section. This includes categories like:
Business News: up-to-date news and current events about the business world.
The Rising Stars: listicles about start-up companies, which are grouped based on industry
Events: the latest events and happenings, which include store openings, launches, expansions, expos or fairs UB, and more.
Corporate Social Responsibility (CSR): true to the brand's ethos of paying it forward, this category features stories on giving back to the community.
Announcements: this covers the latest news about The Business Manual and its sister brands under the umbrella of One Mega Group.
The Story Behind the Logo
It's all business with a dash of lifestyle here at The Business Manual. Bold, commanding and straightforward, the brand aims to provide readers with inspiring, informative, and relevant stories—written with authority, credibility, and purpose. With a bold typeset, the new logo focuses on the word "MANUAL" to give the brand its own distinctive look.

After all, The Business Manual is synonymous with being the authority, the top, the alpha, the prime, and the best.
Social Media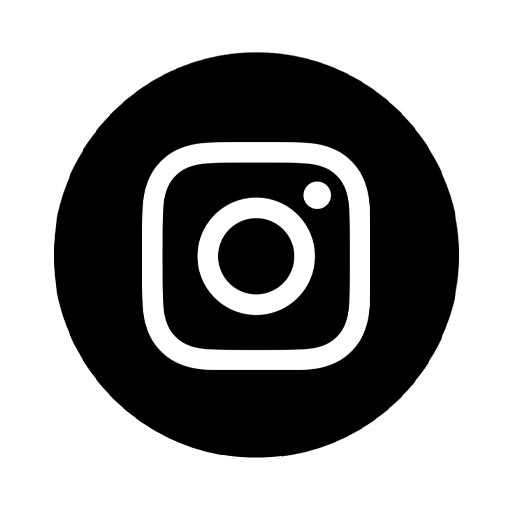 THE BUSINESS MANUAL
RJ LEDESMA JR.
Editor-In-Chief

Managing Editor   DIANE NICOLE GO

Multimedia Artist   DENIELLE CARAG
Group Art Director MARC PAGDILAO

Head of Publishing and Marketing
JANINE RECTO
 
Brand Associate  PILAR ANGLIONGTO