Championing Fashion For The Filipino Since 1992
Literature has taught us that every great story begins with a compelling beginning. Whether it is an imposing "In the beginning" or a more romantic "Once upon a time," stories, however they play out, all start from a seed of an idea. Hope, intent, and a course of action will take root, eventually setting the narrative in motion, exciting readers to no end. But as thrilling as it is to pore through until the eventual end, when it comes down to it, we will always find ourselves looking back to page one, constantly flipping to the present and maybe taking a peek at the inevitable future, just so you know, to gain proper perspective. And for what One Mega Group is today, it all started from a dream and its steely, tenacious dreamer, Sari Yap.
When she was a graduate student in Pamplona, Spain, Sari Yap chanced upon Telva, a local fashion magazine for women. The cover she described had a woman with just enough makeup to highlight her natural features, a neat but effortless hairstyle and was photographed without any filters or gels. The cover girl had a warm skin tone, the kind that made you feel good. She described a cover that was relatable but aspirational at the same time. She grew obsessed with Telva, and that would serve as the inspiration for her dream of bringing a fashion publication to the Philippines. Tasked with completing a thesis, she thought, "I want to make a fashion magazine for the Filipina." Sari graduated from Universidad de Navarra in Spain and took home much more than she brought. She brought a vision that would later teach women how to dress and live a meaningful life and look good while doing it.
Despite having a vision, Sari did not have a name or a brand that would allow it to come to life yet. She also had limited resources and experience. Instead of being burdened by her challenges, Sari boldly chose to embrace her ambitions. This led to her deciding on the name for her magazine: it was a short but impactful name that would mean big, large, classic, modern all at the same time. Sari did not want to be limited to fashion. She also did not want a Filipino name because she already had hopes of appealing to a global audience.
Like all magazines, MEGA needed a leader and an Editor-in-Chief. Despite having zero publishing background, Sari thought, "How could I be the Editor-in-Chief if the only thing I had was a vision for women," she shared. "Heck, it's my magazine, I can do whatever I want." And so she named herself the first Editor-in-Chief of MEGA. To ensure its publication, Sari called on Liza Ilarde who later became Editor-in-Chief to gate-keep its editorial point of view. She also enlisted Lorraine Belmonte to guard the visuals and art direction. Sari, Liza, and Lorraine became the triumvirate, the formidable three of the Philippine fashion industry. In February of 1992, Sari published her maiden issue with model Gerone Olocrisimo on the cover, her first legacy from her illustrious career.
The months and years to come would only become increasingly difficult. Despite being able to publish a maiden issue along with other compelling issues, the difficulty came in financially, sustaining the high cost of printing and production and truly living up to the words written on every spine of the magazine. How can a magazine possibly survive without fuel from advertisers?

Sari's response was simple: if you make excellent and innovative content, and put it in the right place where the biggest audience could see it, the advertisers can't help but take notice. She was right. Suddenly, MEGA moved the office from the original chicken farm where the only phone they used was the one by the nearby sari-sari store to an actual office complete with all the equipment they needed. They would receive phone calls and pretend to have an editorial, circulation, advertising, and finance department. Sari recalls that she would love it when she would receive calls that asked for a fax tone, this meant that a purchase order from an advertiser would be sent. This happened on the daily and would be Sari's second legacy, the woman that made a business out of photographs and prose laced with integrity and excellence.
Then and today, she created the thickest magazines in the country, which were divided equally between editorial content and advertising. Even with milestones marked and lengthy expositions charted, it will always distill to the reader, whose perspectives will always shift. As the needs and desires of the audience change, Sari Yap once said, so does the multimedia company she built from the ground up. "We will change and lead if need be."
Sari V. Yap kept on pushing the possibilities forward. Other than publishing magazines, she wanted to reach an even larger, broader audience, which would soon be her next legacy. While completing her print portfolio, she was already envisioning products and Filipino talents that could compete globally, as well as TV shows and fashion documentaries. Championing local talent was part of her mission and vision. She wanted to find emerging fashion designers and give them a platform to showcase their talent, creativity, and passion, so she launched the MEGA Young Designers Competition (YDC) in 1994.
Even before Project Runway, there was the YDC, the most prestigious competition for up-and-coming fashion designers. Established creatives such as Josie Natori, French Vogue editor Annie Flanders and Harper's Bazaar and V Magazine's Stephen Gan would select the finest young talent who had local flair and global appeal. Industry giants such as Furne One, Rajo Laurel, Mich Dulce, Ivarluski Aseron, Chris Diaz, and Gian Romano would soon become alumni of Sari's YDC. YDC would later be viewed by a larger audience as a TV show on cable television.
In its commitment to Filipino fashion, MEGA introduced the MEGA Fashion Awards in 2001. Here, the best of the best, as well as of the thrilling emergence of talent was honored, recognizing the contributions to local fashion and beauty such as Inno Sotto, Cesar Lupo, Cecile Zamora, Jun De Leon, Henri Calayag, Patrick Rosas, Borgy Manotoc, Jo Ann Bitagcol, and Diether Ocampo.
In 2011, Sari wanted to shift the spotlight to the models, photographers, makeup artists, fashion stylists and hair stylists because they, too, deserved center stage. This is when she launched MEGA Fashion Crew (MFC), which she hosted together with top designer Avel Bacudio and perma-it girl, Raya Mananquil. Despite several years passing, contestants from MFC remain to be some of the brightest today including photographers, Niko Villegas, Dookie Ducay and Jerick Sanchez, fashion stylist Angelo Ramirez de Cartagena, makeup artists Jelly Eugenio and Amanda Padilla, hair stylist Katchie Mejias, and models Monika Sta. Maria and Chelsea Robato. These individuals along with over 160 MEGA-worthy talents are working professionals in the industry today.
Her global aspirations did not stop with her hit TV shows for all the brands. This time she wanted to laud Filipinos who were excelling in foreign lands and at home. Together with Tim Yap, she created MEGA's signature event, the annual MEGA Pinoy Pride Ball. At this world-class event, Sari and her 200 employees would join forces to give recognition to the work of designers, inventors, journalists, bloggers, musicians and other Filipinos from various industries. In later years, One MEGA Group would gather Filipinos for the #NewPH photo campaign, a coming together of Filipinos on Independence Day to pledge a promise to make the Philippines an improved country.
30 years down the road, One Mega Group is still at the prime and center of things. Making changes, innovating ideas, and blazing trails, this is what was then and it is what it will be in the years to come. This is One Mega Group blooming anew, proving why it is the Philippines' best.
Campaigns
MEGA's first multi-platform campaign, #MakingMEGA spans digital, print, video and events all in one. The making of MEGA Magazine — #MakingMEGA is a fashion documentary featuring the how's and why's of producing a magazine cover. With over 30 magazine covers produced in over 20 cities around the world, #MakingMEGA has become a signature campaign of the MEGA brand throughout the years. Having mastered the art of creating the multi-platform spectacle, #MakingMEGA resulted in some of the thickest magazine issues in MEGA history, multiple reprints, and millions of views on YouTube.
The show that catapulted some of the fashion industry's biggest and most promising names makes a digital comeback as MEGA continues its thrust to dominate the digital fashion landscape.
The Philippines' longest-running designers competition and the first homegrown fashion reality show from MEGA enters the world wide web. MEGA Young Designers Competition will continue to discover new talents and new perspectives, and will serve as the starting point for budding fashion icons all around the world.
As the pioneer source of fashion, beauty, and lifestyle in the Philippines, it is certain that MEGA knows what's best. The MEGA Fashion Awards grants various awards in fashion and beauty through an online awards show where the well-deserved winners will be given recognition amidst their peers and other nominees.
With expertise in beauty and style, MEGA conducts an annual conference to promote the best local and international beauty and style brands.
MEGA has always been known for discovering rising talents in the fashion industry. MEGA Fashion Week showcases local and international designers and brands under one digital platform. Exclusive access and interviews are streamed online.
A celebration of Philippine Independence, the MEGA Pinoy Pride was birthed in 2010. The campaign set the industry standard as it brought together the best, brightest, and most promising in entertainment, fashion, beauty, and culture every June 12th. Over a decade later, the iconic event is considered one of the most anticipated events in the fashion and entertainment industry. In 2015, the NewPH was born as MEGA continued to recognize notable figures from different slices of society who best represent the new breed of Filipinos today and most importantly, those who continue to push the boundaries within their respective industries. Seven years later, the NewPH photo campaign boasts over 30,000 participants and over 50 million social media reach.
Channels

Cover personalities walk us through a behind-the-scenes look into their #MEGAExperience as a MEGA cover star.
Every fold has a story, even sequin has a purpose. Delve into the creative process and the various inspirations of the Philippines' best designers.
What makes a person MEGA? Get up close and very personal with the industry's style stars as they divulge their passions, secrets and visions for the future.
Discover what all the cool kids are talking about. MEGAStyle Access brings you behind the scenes in the cover shoots with the country's biggest influencers.
From holding operations in a bare-bones office with a single rotary phone, the brand has since grown to iconic TV shows, landmark films, momentous events and magazine covers that have shaped the local fashion industry.
Today, Peewee Reyes-Isidro serves as the Editor-in-Chief of MEGA. Working in the fast-paced media industry, she ensures that her brand churns out relevant and inspiring content daily. As the Editor-in-Chief of the magazine, she's successfully pivoted from print to digital, expanding the MEGA empire to MEGA Man, MEGAStyle, MEGA Entertainment, MEGA Active, and MEGA Drag. According to Peewee Reyes-Isidro, "I try to be as real as I can be. As an Editor-In-Chief, I am expected to look and act a certain way. But ultimately, I am in this position because I always choose to be myself. My position requires me to lead and listen."
A fusion of fashion and purpose, MEGA is known for its meaningful stories that put the people first–what they want to see and need to know about. Even as the business and creative landscape change, MEGA remains relevant.
As the first and longest-running fashion publication in the country, MEGA, and its partner titles: MEGA Man, MEGAStyle, MEGA Entertainment, MEGA Active, and MEGA Drag cater to the far-reaching needs of its ever-evolving audience, all the while maintaining its core values and readers. As a brand, MEGA continues to be at the forefront, serving as an inspiration of publishing excellence.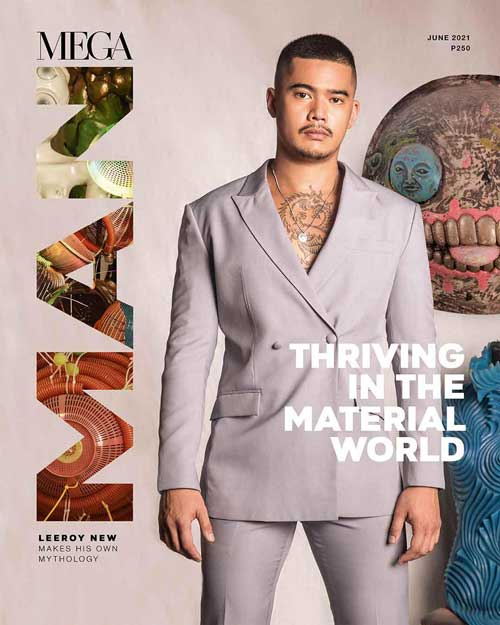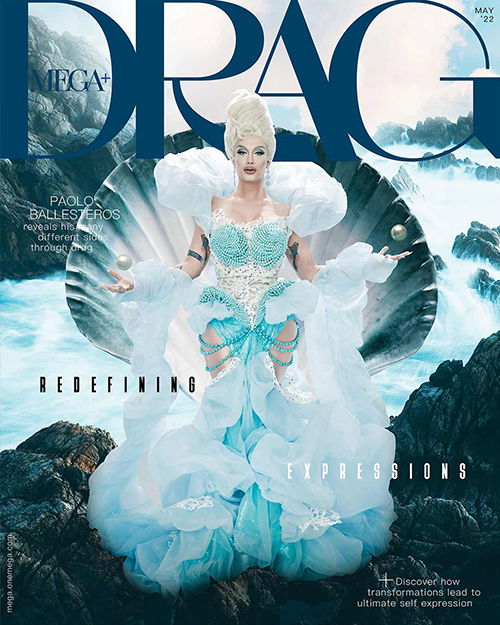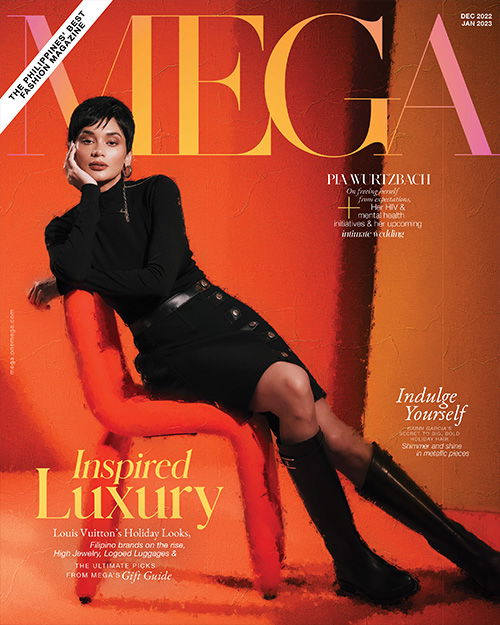 Advertising
---
1,000,000 average monthly pageviews
600,000 average monthly active users
500,000 average monthly sessions
5,000,000 average monthly event count
Average Monthly Circulations
---
MEGA Magazine
80,000 monthly readership
40,000 monthly e-magazine downloads
MEGA Man
19,000 monthly e-magazine downloads
MEGA Entertainment
30,000 monthly e-magazine downloads
Distribution Channels
---
Print: Shopee, Lazada, Subscriptions
Emag: Readly, Magzter, Zinio, Press Reader
WebZine: MEGA-onemega.com, Google News
Social Media

1.8M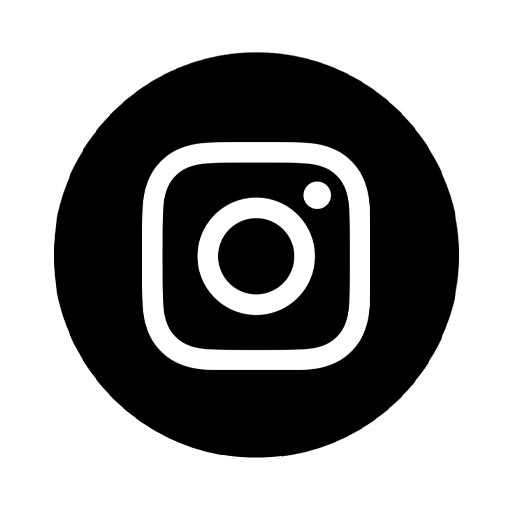 376.8K
83K
127.7K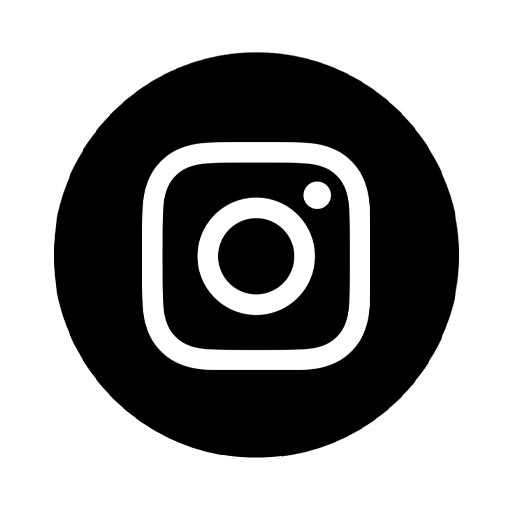 64.4K
23.1K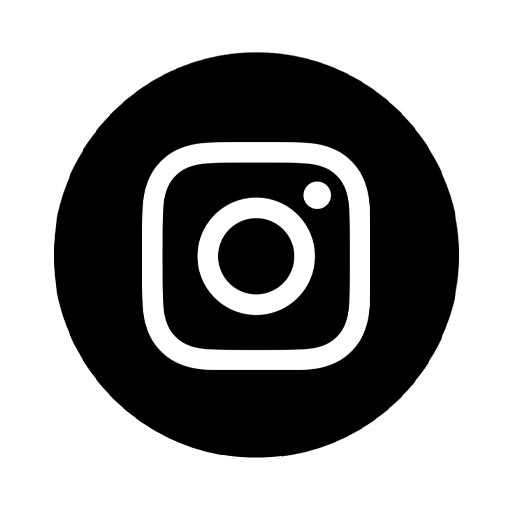 271.4K
75.8K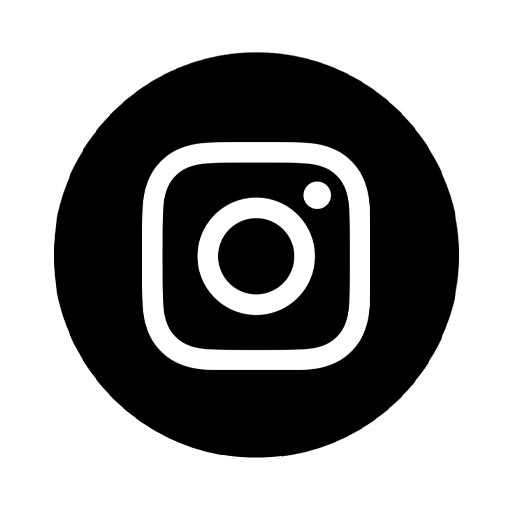 29.2K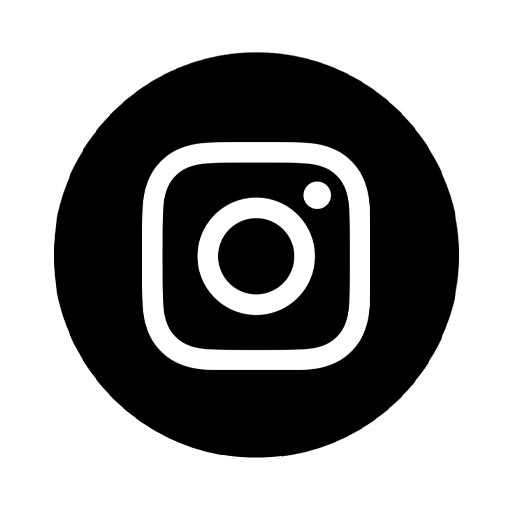 15.1K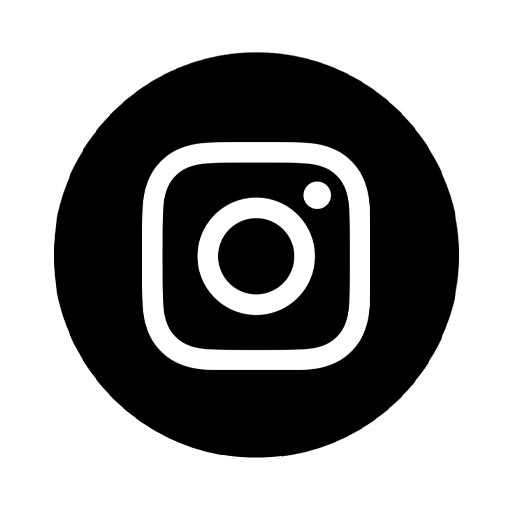 4K
---
MEGA PRINT
Editor-in-Chief PEEWEE REYES – ISIDRO
Managing Editor VANESSA ABELLON

Sr. Fashion Director KAT CRUZ-VILLANUEVA
Fashion Director RYUJI SHIOMITSU
Fashion Writer MARIAN SAN PEDRO
Fashion Assistant BITHIA REYES

Beauty Director MARIA MARGARITA AZCUNA-BENGZON
Sr. Beauty Writer MIA CASTRO
Features Writer LAURD SALEN

Group Publisher JANINE RECTO
Brand Associate BIANCA GALLOS, MELISSA TAN,
TYRA SANCHEZ
MEGA DIGITAL
Editor-in-Chief   PEEWEE REYES – ISIDRO
Digital Editor   PEACHES GARCIA

Fashion Writer   CARYLL CABUHAT
Beauty Writer   MARA INCIONG

Group Publisher   JANINE RECTO
Brand Associate   BIANCA GALLOS, MELISSA TAN,
TYRA SANCHEZ

Founding Editor   SARI V. YAP (†)
MEGA MAN / MEGA ACTIVE
MEGA Man Writer JAYMAR AQUINO
MEGA Active Writer ALLIANZA PESQUERA
MEGA ENT
Editor MJ MARFORI
MEGA ENT Writer / Producer CHLARINE GIANAN
MEGA DRAG
Editor Jujiin Samonte
MEGA ART
Group Art Director   MARC PAGDILAO
Jr. Art Director   NICOLE ALMERO
Producer   JONES PALTENG
Multimedia Artist   BRIE VENTURA, ANDREW ENCAPAS
Video Editor / Producer   REGINA ACERON, AUDREY SISON