The most beautiful day of the year reclaims the event grounds with the best in skincare, makeup, and wellness after a pandemic hiatus.
Next-level beauty brands, top wellness experts, and famed personalities gathered at the biggest and brightest beauty convention of the year, the MEGA BeautyCon 2022, held last December 4 at Glorietta 2 Activity Center, Makati City. Celebrating Beauty in Real Life, MEGA was not afraid to be real and bare it all by putting authenticity right at the heart of the event — a perfect statement that punctuated the brand's comeback.
Made By Beauty Lovers, For Beauty Lovers
MEGA BeautyCon was first put to life in 2019 with a vision to create a fully immersive experience grounded on the different themes of beauty. Celebrities such as Nadine Lustre, Regine Velasquez, and Kisses Delavin took part in the inaugural launch two years ago. The succeeding convention was halted by the pandemic in 2020 and the third was turned into a virtual event in 2021.
This year is a special feat for MEGA as it continues its history made by beauty lovers for beauty lovers. After two years of waiting, enthusiasts step into the stage once more as one big community to celebrate the inspiring upturn of the industry over the years.
From ultra-glam giveaways to decked-out booths and real talks with influencers, MEGA BeautyCon is back to offer everything to the modern MEGA woman.
Love The Skin You're In
Beauty has revolutionized into loving and embracing one's true self. Especially heightened during the pandemic, the focus was on the foundation of all things beauty — our skin. MEGA has recognized that confidence comes from our own canvas, whatever shape or color it comes in. Enter, the 2022 BeautyCon.
The event was set to inspire attendees to take matters into their own hands when it comes to taking care of their skin in more ways than one. Brands BioOil, Y.O.U Beauty, Luminesce, Foreo, Luxe Skin, Fairy Skin, and Ready, Set, Glow sat down with celebrities and industry leaders for beautiful conversations and exciting activities.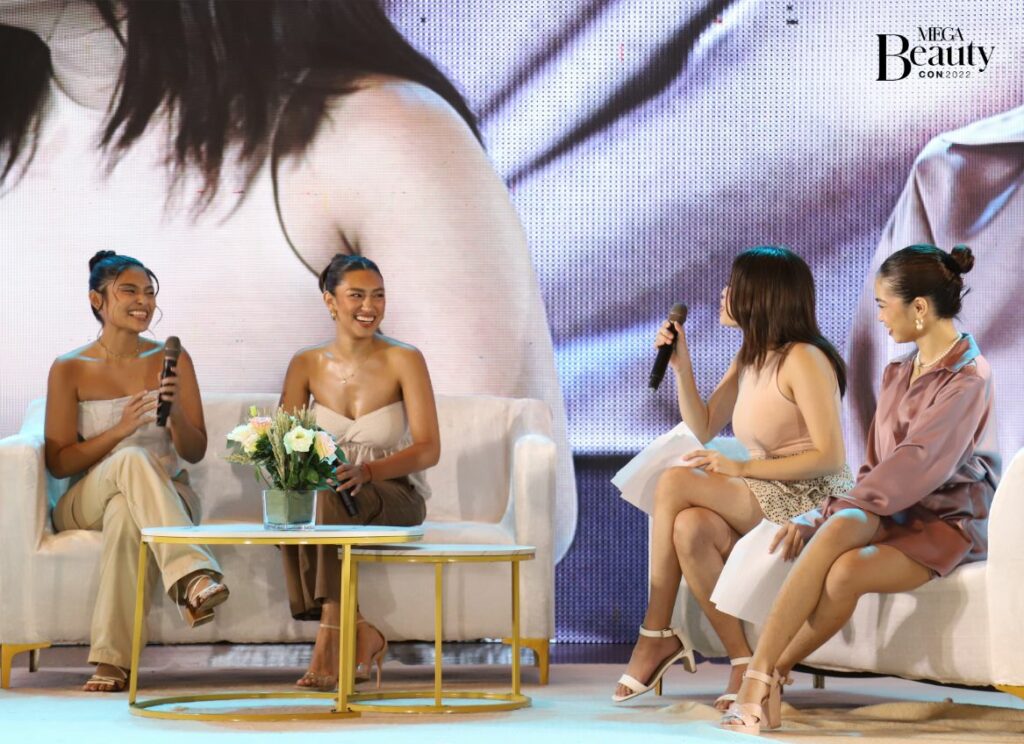 Practitioners from the industry had a talk with host Samantha Bernando, opening dialogues on self-love. Influencers such as Toni Sia, Iman Chesca, and Kirsten Ariana were also present to unlock secrets to real beauty. The highlight of it all was celebrity Lovi Poe who got real about her struggles when it comes to beauty and what she does to keep her energy up despite having some low days.
Ultimately, ​​the MEGA BeautyCon 2022 went beyond products, methods, and routines. It celebrated beauty in a different kind of light—reflecting who you are on the inside and your one-of-a-kind beauty outside.