News
Pillar Of Fashion Academe Ramon Galicia Takes The Lead As AGC PHC'S AVP For Corporate Planning
20 February 2023
From the fashion scene to the world of publishing, he takes his two-decade expertise to drive new business strategies for the ever-expanding AGC Power Holdings Corp. (AGC PHC).
Another veteran joins AGC PHC's new roster of executives. This time, the AVP for Corporate Planning is named — and he's none other than the multi-faceted creative businessman, Ramon Galicia.
His professional journey always revolved around one common theme: managing and reconciling seemingly conflicting objectives of art and business. Apart from his stint as Academic Chair for SoFA Design Institute, he also has years of experience as Fashion Merchandising Manager of apparel brands Tyler and Memo, and eventually founded his own events styling company. More recently, he moved to publishing and took the role of Business Expansion Manager for Global Acquisition of AGC PHC, supporting the efforts of ushering in new international titles for the organization.

Now moving up as the new lead for the company's corporate planning, he is thrilled to finally stay in an industry that he is truly passionate about. "I've always loved magazines. I've always loved media and now it's like going back to what I really love," he shares.
A Stronger AGC PHC
Under Galicia's leadership, his department will crusade pivotal plans for all subsidiaries under AGC PHC. "The Corporate Planning Department shall be the go-to group that will spearhead not just the ideating, crafting, and finalizing of strategies, but more importantly, its timely execution to ensure that targets are met," he explains.

His office will also support the Chairman's direction in setting global benchmarks, securing new assets, managing synergies among units, and building new teams. Galicia adds, "Through new structures, I can help create a strong culture of execution within AGC PHC, where business strategies are created with a nuanced understanding of the interrelationship between people and processes, and with the clear intention that declared plans actually become reality, " he narrates.

All of his strategies will be based on metrics that evaluate the company's strengths and weaknesses. "You cannot manage what you don't measure," Galicia strongly believes, as he begins to draft long-term goals for the conglomerate.
The Guiding Purpose
"What has drawn me to AGC PHC is that its core values are consistent with mine," Galicia says. Built with integrity and innovation, he is ready to uphold the company's mission to all stakeholders involved.

Chairman and CEO Archie Carrasco's guiding principle, Purpose Over Profit, inspires Galicia to grow impactful businesses with risk-taking entrepreneurs fueled by purposeful aspirations. He is also proud to join an organization that wholeheartedly embraces innovation, especially at a time when technology profoundly changed how the world works.

Looking forward to AGC PHC's exponential growth, Galicia takes the seat ahead of the business, overseeing all current units and soon-to-announce acquisitions in the coming years with a crystal vision for all subsidiaries — to ultimately reach their greatest business potential.
News
Emmy Award-winning Producer Mike Carandang Joins AGC PHC as AVP for Video Content
17 February 2023
The Emmy award-winning producer and Making MEGA director returns to the ecosystem after six long years with a new department under his helm.
"This feels like a homecoming," Mike Carandang says, as he steps inside AGC Power Holdings Corp. (AGC PHC). He now stands as the AVP for Video Content, ready to bring the future of production home. "I'm very excited to pick up where I left off. I've seen the evolution of One Mega Group (OMGI) to AGC PHC, and I'm inspired by what our Chairman and CEO, Archie Carrasco, has built and manifested. It's an honor and privilege to join this team," he shares.
A Global Visionary
Carandang is among the creative innovators of OMGI. From 2013 to 2017, he led TV100, the very studio that brought Making MEGA to life. It was the ultimate fashion documentary in the Philippines that heightened the standards of storytelling. The biggest stars were transformed in a new light as they explore the world such as Anne Curtis in South America, Nadine Lustre and James Reid in Greece, and Kathryn Bernardo and Daniel Padilla in Iceland.

"Mike Carandang has always been part of our family, and I am more than happy and thrilled to welcome him back into our fold. As part of the MEGA family, Mike changed the way the industry approached fashion storytelling through Making MEGA," Carrasco shares.

His career as a producer also goes beyond with a body of work that includes international programs: The Jerry Springer Show, The Tyra Banks Show with a Daytime Entertainment Emmy accolade, and America's Next Top Model. Locally, he has also received nods for directing several projects like It Takes Gutz To Be Gutierrez for Best Reality Show at the 28TH PMPC Star Awards for Television and Jollibee Auditions For G-Force as Best Digital Campaign at the JFC Awards for Marketing Excellence.
To The Future
Now set with a new role, Carandang is here to usher the pinnacle of video for all media titles and more exciting global brands to come under the belt of the conglomerate. Chairman and CEO Carrasco says, "I am excited to work with him again in producing meaningful video content, this time for major streaming platforms."

Amazon Prime, Netflix, and HBO Go will soon witness the art of Carandang with upcoming shows under AGC PHC. His vision, he explains, is to uphold the value of excellence by creating Filipino-produced visuals and narratives that are worthy of worldwide recognition.
Up-and-coming CEOs are now joining the forefront with fresh new ideas and perspectives revolutionizing different industries. The Business Manual puts these leaders in the spotlight to unfold inspiring stories of budding success.
Creating a business is no easy feat, but a lot of start-ups on the rise have put together the ultimate recipe from scratch. In an ode to the great thinkers behind new ventures, The Business Manual has launched a new monthly cover series titled "Start-Up" ushered by Editor-in-Chief RJ Ledesma.
Ledesma shares, "The Business Manual serves two purposes. Firstly, it chronicles the innovation story of Filipino start-up entrepreneurs as they disrupt businesses and change the world for the better. Second, it is meant to inspire and motivate the next generation of local entrepreneurs by providing them with tools and 'hacks' to survive and thrive in the new business normal."
The complete story of an entrepreneur's A to Z is revealed – from the onset of the business until the very milestone reached. All pain points, challenges, and breakthroughs are uncovered.
Managing Editor Diane Nicole Go explains, "We believe that they have big potential for growth and success, given that they've pioneered a new product, service, or concept, paved the way for a new industry, or even did something that no other business has ever done."
On the first cover is Great Deals E-Commerce Founder Steve Sy who made a name for himself in the industry by creating a business around it. E-commerce is a business model that has taken flight since the pandemic and even so during the height of digitalization. Among its leaders, Sy is one of the biggest innovators in the country who started from zero.
"We wanted to share his story since it's a very inspiring one. He had to pay off a massive debt and needed to support his family—all while making ends meet. His big break came when he pioneered the e-commerce model—a risky move, given that no one else has done it, but with high risk comes high reward, and his paid off with a billion-peso business," Go explains. "It's the kind of story we want our aspirational audience to read so they too may be inspired to do the same for themselves," she concludes.
Sy is one of the many start-up entrepreneurs who have changed the course of business in the country. Many more faces will paint the pages of The Business Manual to encourage readers to believe in their own potential.
Head on over to https://thebusinessmanual.onemega.com/ and subscribe for more stories for P120/year.
The companion of today's modern parents put together a star-studded cover featuring 100 influential moms and dads of 2022.
After its launch in 2020 with a maiden issue that showcased 100 inspiring families navigating through the pandemic, Modern Parenting presents yet another historical feat, its second print magazine recognizing 100 parents under the spotlight of 2022.
The launch was held last December 15, 2022, at Aruga by Rockwell, with Editor-in-Chief Marga Medrano-Tupaz and the presence of the issue's main cover stars, Z and Aivee Teo, Judy Ann Santos-Agoncillo, Cat Arambulo-Antonio, Rosanna Ocampo-Rodriguez, Anthony Semerad and Sam Pinto-Semerad, and Sarah Lahbati-Gutierrez.
"I am so proud and grateful to have the special privilege of creating Modern Parenting's second printed annual edition following last year's maiden run. It was important to me and the team that we put together the right mix of stories. After all, we were not just looking to publish a magazine. We sought to create a keepsake," wrote Marga Medrano-Tupaz in her editor's note.
The sophisticated affair convened together some of the magazine's Spotlight personalities also attended: Phoemela Barranda, Katarina Rodriguez, Amanda Griffin Jacob, Kelly Misa-Fernandez, and Aubrey Miles and Troy Montero — to name a few.
Aside from the 100 List, the special print issue includes other remarkable features to empower parents. It also includes stories of moms and dads who are Trendsetters, Modern Homemakers, and advocates of Work-Life Balance. Modern Parenting also curated the highly-anticipated Parents' Choice Awards where brands and game-changers who support nursing moms as well as parents of infants and toddlers, are presented.
More than a hundred moms and dads are together on this fulfilling journey, each recognized as the best in the eyes of their own children. Modern Parenting closes 2022 as a gesture of gratitude to all of these parents who have opened their hearts and homes to inspire and empower others.
Head on over to https://modernparenting.onemega.com/modern-parenting-2nd-print-issue/ for the full story.
The most beautiful day of the year reclaims the event grounds with the best in skincare, makeup, and wellness after a pandemic hiatus.
Next-level beauty brands, top wellness experts, and famed personalities gathered at the biggest and brightest beauty convention of the year, the MEGA BeautyCon 2022, held last December 4 at Glorietta 2 Activity Center, Makati City. Celebrating Beauty in Real Life, MEGA was not afraid to be real and bare it all by putting authenticity right at the heart of the event — a perfect statement that punctuated the brand's comeback.
Made By Beauty Lovers, For Beauty Lovers
MEGA BeautyCon was first put to life in 2019 with a vision to create a fully immersive experience grounded on the different themes of beauty. Celebrities such as Nadine Lustre, Regine Velasquez, and Kisses Delavin took part in the inaugural launch two years ago. The succeeding convention was halted by the pandemic in 2020 and the third was turned into a virtual event in 2021.
This year is a special feat for MEGA as it continues its history made by beauty lovers for beauty lovers. After two years of waiting, enthusiasts step into the stage once more as one big community to celebrate the inspiring upturn of the industry over the years.
From ultra-glam giveaways to decked-out booths and real talks with influencers, MEGA BeautyCon is back to offer everything to the modern MEGA woman.
Love The Skin You're In
Beauty has revolutionized into loving and embracing one's true self. Especially heightened during the pandemic, the focus was on the foundation of all things beauty — our skin. MEGA has recognized that confidence comes from our own canvas, whatever shape or color it comes in. Enter, the 2022 BeautyCon.
The event was set to inspire attendees to take matters into their own hands when it comes to taking care of their skin in more ways than one. Brands BioOil, Y.O.U Beauty, Luminesce, Foreo, Luxe Skin, Fairy Skin, and Ready, Set, Glow sat down with celebrities and industry leaders for beautiful conversations and exciting activities.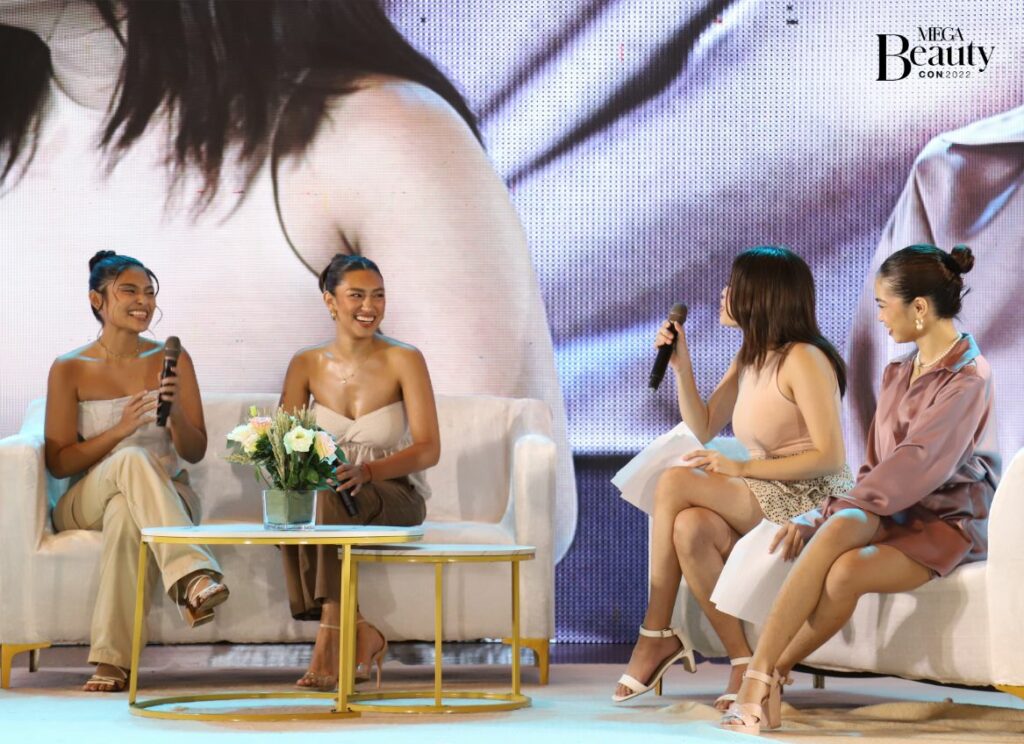 Practitioners from the industry had a talk with host Samantha Bernando, opening dialogues on self-love. Influencers such as Toni Sia, Iman Chesca, and Kirsten Ariana were also present to unlock secrets to real beauty. The highlight of it all was celebrity Lovi Poe who got real about her struggles when it comes to beauty and what she does to keep her energy up despite having some low days.
Ultimately, ​​the MEGA BeautyCon 2022 went beyond products, methods, and routines. It celebrated beauty in a different kind of light—reflecting who you are on the inside and your one-of-a-kind beauty outside.
News
The Business Manual Stories: An All-New Feature On The Country's Finest Entrepreneurs
6 December 2022
The ultimate guide to success gets more up close and personal with its newest monthly feature — The Business Manual Stories. Hear it first from the industry leaders themselves as they share their own narratives that led them to where they are today.
When it comes to business, there can be millions of sourcebooks that entrepreneurs can turn to. However, among these words of advice, no one does it like The Business Manual. As the country's first subscription-based online business publication, the brand boasts of an all-new write-up special, The Business Manual Stories, which showcases first-hand accounts of entrepreneurs who met the pinnacle of success.
Put to life by Editor-in-Chief RJ Ledesma, and Managing Editor Diane Nicole Go, these articles uncover the lives of business leaders and founders of established brands in the Philippines. It is "meant to connect with our readers and inspire them to do the same for their endeavors," Ledesma and Go explained.
But what makes The Business Manual different from the rest is its dedication to propel a different perspective. Beyond just focusing on a product, service, brand, and company, it narrates stories in a more relaxed and personal way. The title wants to humanize the journey to achievement by putting a spotlight on the entrepreneur itself: their history, growing pains, challenges, and eventually, their success.
Published first is the winning strategy of Paco Magsaysay, Founder of Carmen's Best. Ledesma and Go shared that "his story is an inspirational one that centers on how he was able to create a business out of excess milk from his dad's farm—a happy accident of sorts." Magsaysay's account is a special one as it relates to many individuals starting their businesses. "He talks about the growing pains of starting a business from the ground up, as well as how he was able to grow it into a well-known brand," Ledesma and Go said.
The Business Manual Stories will be released every month alongside the title's cover. Its editors reveal that it will also be joined by "Start-up", a monthly feature of up-and-coming startup companies.
It's no secret anymore—your road to success is just getting started, and The Business Manual is ready to navigate you through it all.
Head on over to https://thebusinessmanual.onemega.com/ and subscribe for more stories.
The Philippines' Gen Z pop culture and lifestyle bible welcomed its second anniversary with a triple-cover launch party in an ode to coming-of-age narratives lived by today's youth.
Zillennials took the spotlight at the 'Hella Rad' 2nd Anniversary Celebration of NYLON Manila last November 22, 2022, held at Nokal, Makati. Disco balls, neon lights, and 90's outfits filled the room — classic Gen Z notes that truly made the night 'rad'. In retrospect, the event also rooted inspiration from the very era when the original NYLON Magazine was established, in 1999.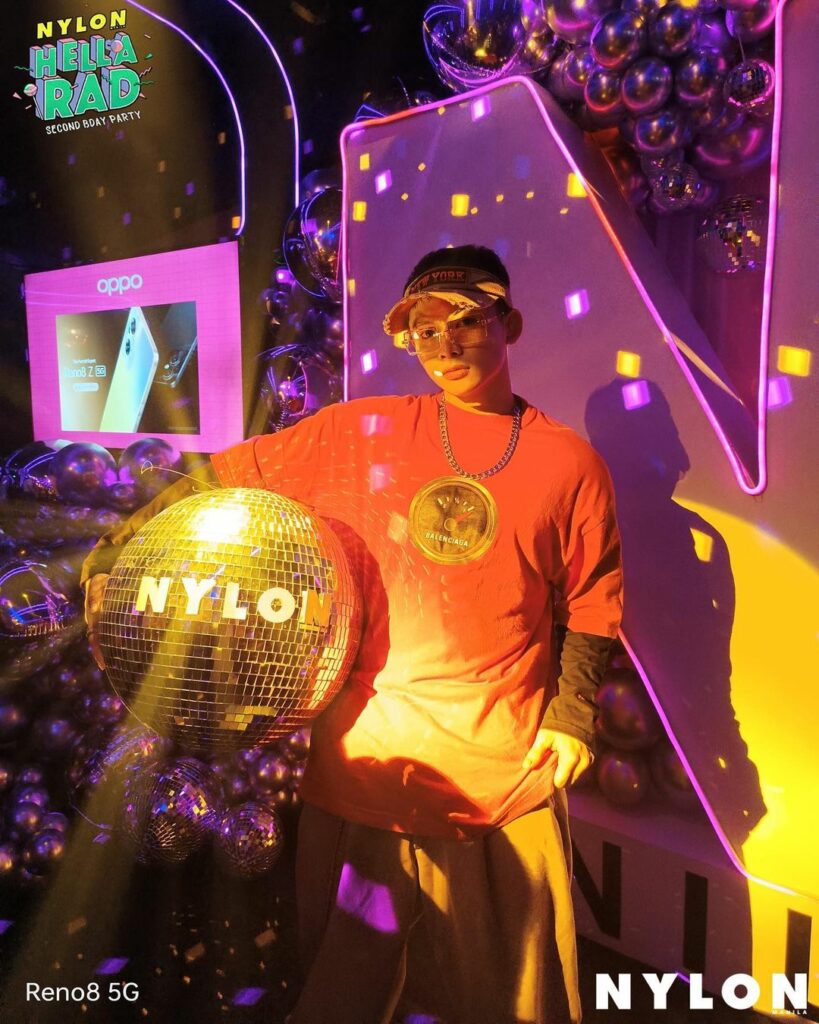 But aside from their owned aesthetic, what truly captured the essence of the up-and-coming generation was the three-cover special launched on the eve of the party featuring some of the biggest stars of this generation, Mavy Legaspi, Miel Pangilinan, and Kendra Kramer.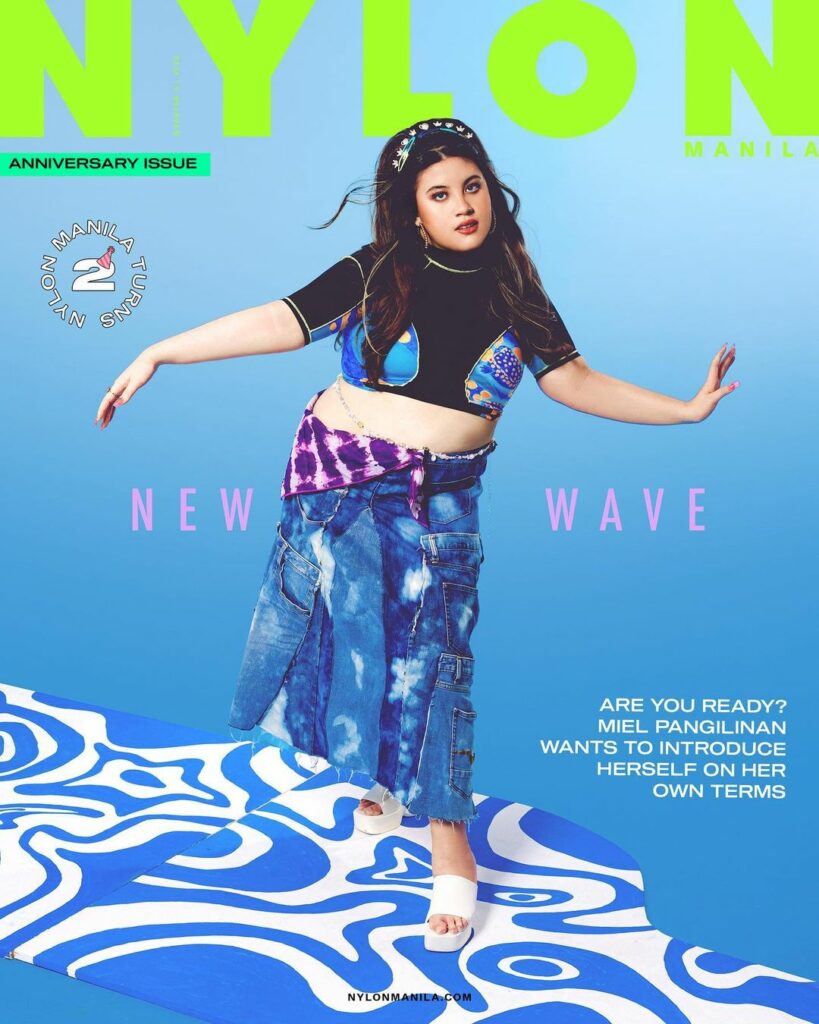 New narratives painted the pages of NYLON Manila's anniversary issue. It is focused on the stories of Mavy Legaspi entering new heights in his career, Miel Pangilinan creating new waves to show what she's got, and Kendra Kramer gaining a new perspective as she grows older. Editor-in-Chief Angelo De Cartagena explained that the vision is centered on discovery, which has been a cornerstone of the brand.
"While Kendra Kramer, Mavy Legaspi, and Miel Pangilinan aren't exactly strangers to the limelight, it was in this endeavor that we sought to know them more beyond the reputations and assumptions that precede them. Here, the audience can relate to them in ways perhaps they didn't anticipate with points-of-view that are profoundly wise beyond their years," he shared.
According to De Cartagena, the goal of NYLON Manila from day one was to hero the stories that are often relegated to the margins of a page. "From by-the-ways, we put it front and center to be seen, heard, and felt. Over the past two years, it has only grown exponentially in that purpose, expanding the narrative to more aspects of Filipino youth and pop culture that matter. There is still more ground to cover, and we are taking that challenge one day at a time."
NYLON Manila will continue to be committed to the stories that matter. "From the fun to the in-depth, it will always be about the real and relevant to what shapes the minds of readers," De Cartagena said.
Now stepping into another year, the title is just getting started to break through the stories of the young and the generation who wants to make a mark. For the curious mind, the whimsical wonder, and the spirited energy, NYLON Manila promises to go bigger, bolder, and braver.
News
Capture it with KLIQ: AGC PHC Establishes Its Newest Content and Production Powerhouse
21 November 2022
Formerly known as the Creative Services (CS) Department of One MEGA Group Inc. (OMGI), the team now stands as a content and production powerhouse all on its own under AGC PHC, expanding its expertise for more brands and beyond.
Click is the sound of a camera shutter when you take extraordinary photos. Click is the sound of a mouse or trackpad when you browse the internet. Click is the sound of a keyboard running through a day's work. Click is what you call content that resonates with a wide audience. And this is what KLIQ, the newest subsidiary under AGC PHC, aspires to be — a force of creatives that generates clicks driven by purpose.
From A Clique
OMGI's CS Department has been catering to different brands made for different niches. No other writer and artist in the company was switching markets on the daily, creating articles, magazine pages, and social content for the style-conscious woman one day, and then for architects and interior designers the next.
The CS experience is tailored not to be hyper-focused on a single strength, but to be innovative yet versatile enough to have their ideas shape the brand and not the other way around. It was time for the team to expand and further build the creative prowess of the department while opening themselves up to new experiences. How? The answer was KLIQ.
To A Team Called KLIQ
Together with AGC PHC Chairman and CEO Archie Carrasco, KLIQ was brought to life, appointing its heads and forming a team fueled by the spirit of creativity. Kristoff Sison takes the role of Creative Director and Avy Lagarto stands as Operations Director.
Sison started following the graphic design route after graduating from Ateneo de Manila University with a degree in Fine Arts. However, he was redirected to a copywriter role after applying to OMGI. "The company saw something in me that I did not see myself. Maybe it was how I talked, or maybe it was how I wrote the application essays. But they knew that I had a knack for storytelling," he shares. Sison adds that "Looking back, it's something I did my entire life but I did not think that it was a career path for me. I would write and draw my own comic books when I was in grade school. I won a storybook-making contest. I was never afraid of public speaking."
Immediately, it was one project after another. He became part of a major production and was tasked to write the cover story of an upcoming supplement magazine just one month into his job. Stepping out of his comfort zone was something he knew he needed to do on day one. Sison narrates, "I'm thankful that my boss at that time, Faye Yoingco, and later on Suki Salvador, really opened these opportunities for me to grow, to engage with new brands, attend various events, lead out-of-town shoots, interview celebrities, and most especially, pitch my ideas right in front of directors and company heads — things I never thought I would be doing, but I'm really thankful that I got to do."
Being in the creative industry was something natural for him, and storytelling was always his greatest weapon. When asked about his biggest influence, Sison shares an answer that shocks many — professional wrestling. However, he looks at the sport from another perspective. "The theatrics of it all, such as video packages, music choices, and cinematography, as well as overall character development and storylines, can teach a lot about the lengths and depths of creativity," he explains.
Prominent wrestlers in the 90s, Triple H, Shawn Michaels, Kevin Nash, Scott Hall, and X-Pac, called their backstage friendship circle, "The Kliq". Their group soon became public and were recognized for their contributions to the industry. Fast forward to 2022, Sison says that he never expected to have an opportunity to form a "Kliq" of his own. He retains the same name with a vision to create a team synonymous with the pillars of wrestling — creative control and power in camaraderie. Sison strongly believes that KLIQ can carry the same grit and attitude in media.
Lagarto entered OMGI in 2009 with more than 10 years of professional experience as an Executive Assistant and Legal/Paralegal Personnel. For a decade, she served the office of the late former OMGI President, Sari Yap, and explored different roles — from being the Admin Manager to handling the Purchasing Unit, and finally acting as the Production Head. After all support teams were transferred to AGC PHC, she stood as the Head of Corporate Legal and Admin.
Versatility, adaptability, and leadership defined Lagarto's career, making her the perfect choice to spearhead the operations of KLIQ. "Sometime in June of this year, I felt a call for change in my career. I expressed it to AGC, and he listened. I am fortunate to be chosen as one of his partners of the newest company under our conglomerate," she expresses.
As the Operations Director of KLIQ, Lagarto will manage the overall operations of the company by directing and coordinating the internal structure based on company policies, goals, and objectives to guarantee an efficient working environment and that deadlines are met on time. Lagarto says, "I plan to take KLIQ to success by developing plans to increase work efficiency, enhance employee welfare, ensure timely delivery of customer requirements, achieve sales goals, and work closely with all teams to promote efficient business optimization."
For Clicks And Beyond
What sealed the deal for the newest team is the Creative Director's conversation with his dad. "When I first told my dad that this change was going to happen, the first thing he asked me was if I had a name for the company yet. I said no. Without thought and hesitation, he told me, "Why don't you name it 'Click'? Kasi lahat ng gagawin niyo, for sure, magki-click." He was the one who actually gave the name. I just changed how it was spelled," Sison shares.
Now under AGC PHC, KLIQ will be the exclusive creative agency of the top media titles in the country such as MEGA, Lifestyle Asia, BluPrint, and more, as well as the sensational global titles of Vogue Philippines and NYLON Manila. It also offers creative services to external clients seeking to take their content to the next level.
The company is ready to cut through the noise and is dedicated to keep the authority of publishing close while exploring innovative and disruptive media. KLIQ is here to capture the click of a camera for captivating visuals and the click of a keyboard for fascinating stories. KLIQ is here to make content that clicks.
News
A Mega Celebration: MEGA Man's 10-Year Anniversary, Five Cover Launches, And A New Editor
18 November 2022
After 10 years in the industry, MEGA Man undertakes a new pursuit to revolutionize today's modern man under the wing of its newest Editor, Dong Ronquillo.
November is a special month for MEGA Man. It flips through a new decade of unraveling stories tailored to fit Filipino men in a fashionable and personal lens. Now led by recently-appointed Editor Dong Ronquillo, he begins his slate with five covers featuring five different men to strike the question, "What makes a MEGA Man" — a perfect defining moment to close the past decade and enter a new chapter.
The title chronicles its very own modern version of a MEGA Man, split into distinctive archetypes all represented by this generation's patriarchs. Dingdong Dantes as The Prominent Figure, Stanley Ng as The Vanguard, Matthew Manotoc as The Changemaker, Andres Barrioquinto as The Visionary, and Sam Versoza as The Multi-Hyphenate.
Ronquillo shares that his vision is to "make MEGA Man the standard for Filipino Man. A brand that they can rely on to make them better and empower them to be better. The idea for the relaunch is to portray a multi-faceted MEGA Man in a real, modern, refreshing, playful, and fashion-forward way thereby elevating Filipino men. This relaunch marks the 10th Anniversary of Mega Man in a world-class way but grounded, inclusive but curated, inspiring but also empowering."
Veering away from stereotypes that have cemented the single definition of masculinity, MEGA Man broadens the spectrum and showcases the different things that a man can do. He can be an actor and reach his dreams just like celebrity Dingdong Dantes. He can be a leader and steer his own company just like the youngest President of Philippine Airlines, Stanley Ng. He can be a politician and a sports enthusiast just like Matthew Manotoc. He can excel in art just like contemporary artist Andres Barrioquinto. He can rise in music and fashion just like Sam Versoza. This is what we call a modern man — built with purpose and grit.
And as they make a mark in society, they also do it with taste. These five cover stars also take the lead by dressing in diversifying pieces that open the door to elevate the fashion of Filipino men. It stamps the statement that men can also thrive in stylish ensembles to help them reach their fullest potential.
Truly, the new MEGA Man is here to break barriers yet to be broken and share narratives never been told. We step into another era that navigates the men of today in a unique yet empowering perspective in the very own signature of MEGA Man — one that has style.
Head on over to https://mega.onemega.com/mega-man/ to read the full story.
News
Introducing The Business Manual: A Dialogue with EIC RJ Ledesma As He Launches Its First Issue
4 November 2022
One MEGA Group's newest title, The Business Manual, is here to navigate through business and personal success. Get to know the serial entrepreneur and motivational speaker, RJ Ledesma, as he takes on the Editor-in-Chief role, and have a first look at the title's first issue featuring Ernest Cu.
What is a business without a leader? Taking the reins of this new business publication is RJ Ledesma. A man with just as many titles under his belt, he is known foremost as an entrepreneur and as the co-founder of Mercato Centrale and the founder of franchise platform Easy Franchise. Aside from that, he also runs his own podcast and doubles as both a host and motivational speaker.
Before all this, he was the Editor-in-Chief of Manual Magazine—one of Mega's former publications. Now back in the company, it's all business for this maverick as he steers The Business Manual to new heights.
"It's great to be back in the publishing industry with the privilege of re-animating my beloved Manual Magazine for a new audience and with a new advocacy," Ledesma shares. "The Business Manual looks forward to inspiring and motivating my fellow businesspeople and entrepreneurs through our in-depth features and engaging tutorials to successfully navigate their own businesses to survive and thrive in the post-New Normal environment."
Joining the ranks as The Business Manual's Managing Editor is OneMega.com's former Senior Associate Editor, Diane Go. A lifestyle writer and content creator who has dabbled in many areas in the field of business—from marketing to social media management, freelance writing, and writing for various online publications like The Asian Parent and When in Manila—she eventually found her niche in One Mega Group.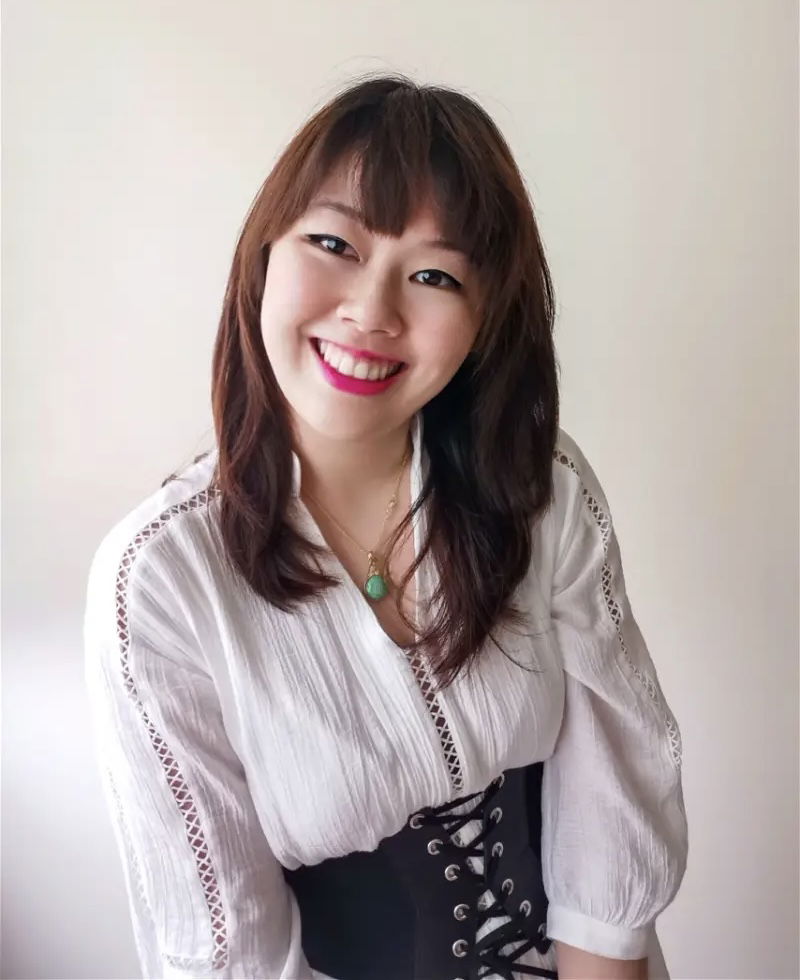 "The transition from writing about lifestyle to business and lifestyle is a refreshing change—one that I am excited to be part of," she says. "With many small businesses on the rise here in the country, I believe that The Business Manual will be a good avenue for entrepreneurs and aspiring business owners to learn and grow by example, as we will be featuring many success stories and highlights from the veterans and experts themselves moving forward."
The Business Manual releases today its first-ever issue as the only subscription-based business platform in the country. On the cover is fintech leader Ernest Cu featuring his story on modernizing IT infrastructures in the country including Globe Telecom's transition from 3G to 5G. He is also known for pioneering e-wallets in the Philippines, being the man behind the monumental invention of GCash.
Head on to www.thebusinessmanual.onemega.com for the full story.