Author:
Pilar Gonzalez, Alon Garcia, and Mawi Fojas De Ocampo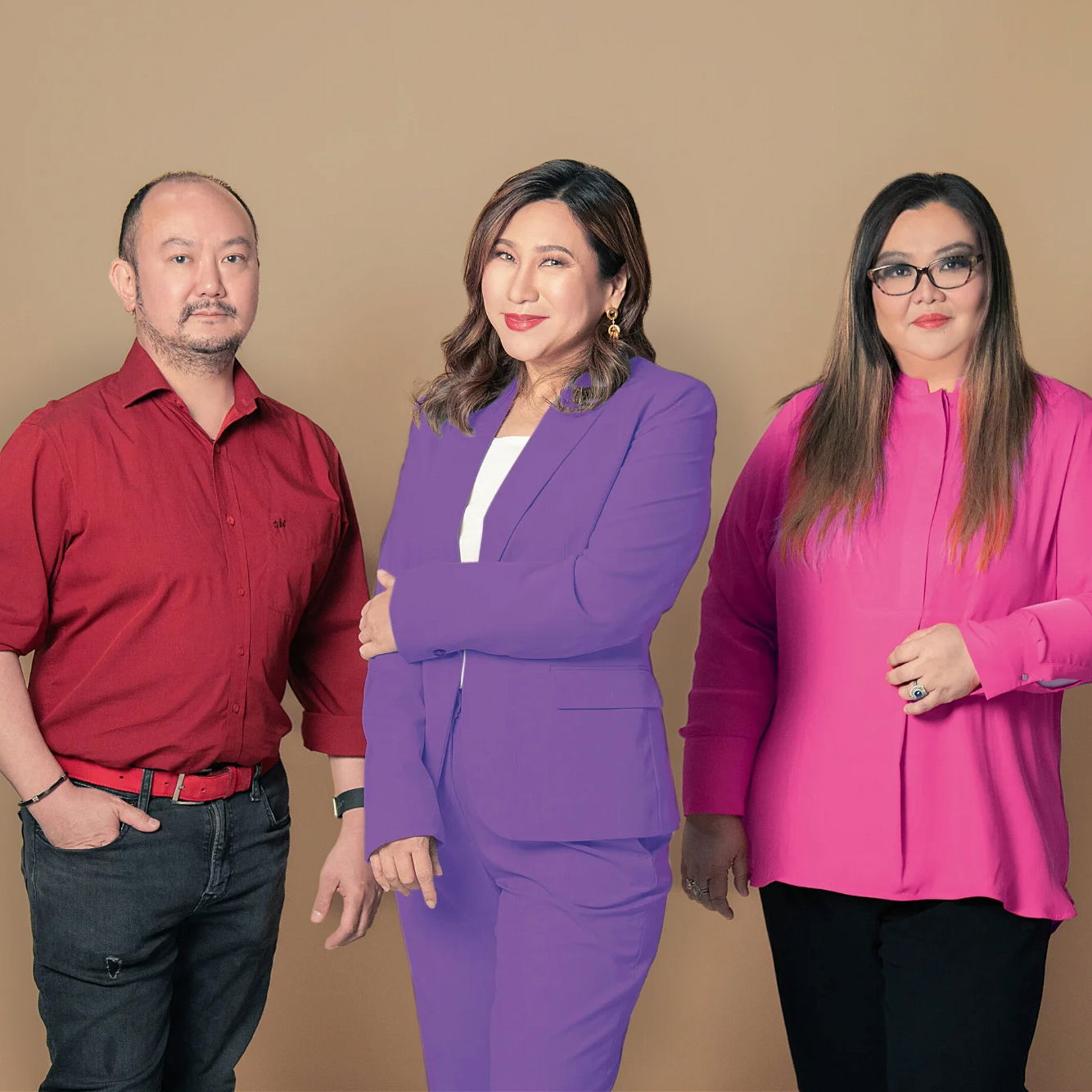 News
The New Lifestyle Asia: Heidi Ng, Pepper Teehankee, And Marbee Go Join One Mega Group, Inc.
23 March 2023
The country's longest running lifestyle and society magazine names its new editors.
As Lifestyle Asia continues to offer compelling content beyond luxury living by highlighting stories on purpose and passion, the magazine is proud to announce its new editors. AGC Power Holdings Corp.'s Chairman and CEO, Archie G. Carrasco states, "I have always believed that success is not just about growth, but also about finding the right time to make bold moves. With great pleasure, I am delighted to announce the expansion of the Lifestyle Asia team, which brings together some of the most esteemed journalists in the country who share our brand's mission and values."
Welcoming Heidi Ng As The New Lifestyle And Society Editor
In line with its plans to grow as a brand and continue providing meaningful stories, Lifestyle Asia has recently welcomed a roster of talented leaders to help it reach greater heights. Among these notable names is Heidi Ng, the publication's new lifestyle and society editor.
With years of experience in the publishing industry, Ng is more than capable of handling the responsibilities that come with the role. After all, she's had a longstanding relationship with the publication. "Interestingly, I was the society editor for Lifestyle Asia for years before I had to leave for Vancouver to work on my citizenship," Ng shared.
Besides possessing a deep understanding of the brand, Ng also has a strong portfolio of writing and editorial work under her name. She's worked in both print and digital media even before joining Lifestyle Asia—on top of running her family business and engaging in real estate.
Ng's list of contributions is a long and impressive one. She started her career with a column at the Daily Tribune, which was followed by lifestyle columns at the Philippine Star, Manila Bulletin, and Sunstar newspapers. She's also written for TV5 and various local magazines.
When asked what she's most excited about being Lifestyle Asia's new editor, Ng shared: "I am most excited about new learnings, more opportunities to give a voice to people who are doing good in the world and living their best lives."
Indeed, her values align perfectly with Lifestyle Asia's goal of going "beyond luxury living," as she stresses the importance of reflecting on what matters most. "I'm a firm believer that life has to be lived with intention and purpose. That each day is a gift to go beyond the frivolities of the superficial and find meaning in the everyday," she explained. (Written by Pilar Gonzalez)
Pepper Teehankee Is The New Arts And Food Editor
As Lifestyle Asia's longtime reader, the team is happy to welcome Pepper Teehankee onboard as its new arts and food editor
With the aim of going beyond luxury living, Teehankee is excited to "feature more of Philippine art and unexplored restaurants and food that should be highlighted."
Teehankee "grew up reading this magazine from the very start" and began working as a writer in the 1990s. Since then he's been a columnist and a contributor for numerous local magazines.
He has also written for local newspapers such as the Philippine Daily Inquirer and the Philippine Star, where he started his weekly column in 2003.
Teehankee's career has steered him towards contributing to four books about food and cooking. With his appreciation for Philippine arts and culture, Teehankee is also an avid art collector. His French Bulldog, Pierre, even had close to 50 artworks that depict him. (Written by Alon Garcia)
Marbee Go Steps Into The Role As Weddings And Travel Editor
Lifestyle Asia is happy to welcome Marbee Go as its weddings and travel editor. Go began her career in the publishing industry as a wedding magazine editor and just a few months later, she became the travel and tourism editor of the country's oldest newspaper, the Manila Bulletin.
Having been in both industries for almost two decades, Go has won an international media award by the Tourism Authority of Thailand. Working on exclusive partnerships over the years with international tourism boards has also been a career highlight for her.
Before joining the Lifestyle Asia team, Go was the editor-in-chief of One Mega's Travel Now magazine. "I value the story that is behind a well orchestrated celebration, and the story behind each unique and beautiful hotel whether it is old or new, in the mountains hard to travel to, or within the city that's easy to get to," Go says, when asked how her values align with Lifestyle Asia's platform.
"I hope by understanding and having these values I'm able to contribute to Lifestyle Asia's goal of going beyond luxury living. I believe in AGC Power Holdings Corp.'s chairman and CEO Archie Carrasco's plan and vision for [the magazine]." As the magazine's newest editor, Go shares that she is most excited about getting to "write and produce stories about two things I love—weddings and travel." (Written by Alon Garcia)
Carrasco articulates, "At Lifestyle Asia, we pride ourselves in differentiating the truly rich from the merely wealthy, by emphasizing purpose and the pursuit of a meaningful life. I am confident that with this exceptional team, we will take the oldest homegrown glossy magazine in the Philippines to new heights."
Head on over to https://lifestyleasia.onemega.com for the latest luxe stories.